Minutes from Sun Valley
The Jose Mier family is always looking for things to do, and especially for children. If you know that it's important to keep them occupied and if those pursuits can also enable them to learn something so much the better that's why I am so glad that very close to our home in Sun Valley California we have the Discovery Cube Los Angeles.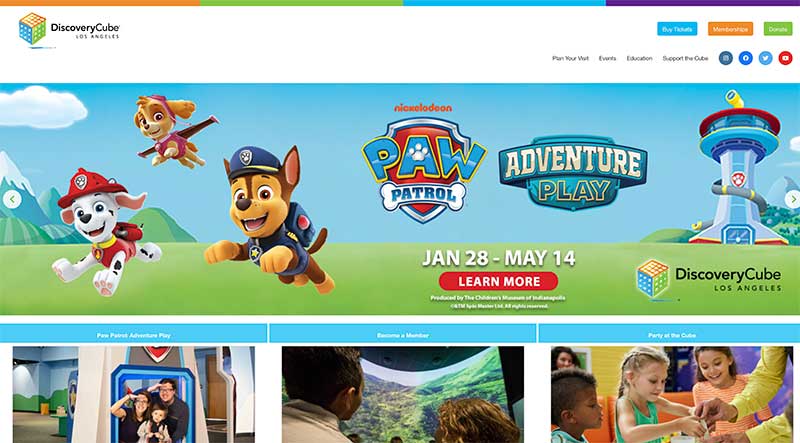 Southern California residents we'll be familiar with the discovery cube in orange county because it's right there on the 5 Freeway as you make your way north or south in the Anaheim area. For those of us in Los Angeles County many don't know that we can have our own discovery cube. It's not as visible is the one in orange county— Who can miss that huge cube laying on its end?—but nonetheless we have one here in our midst.
Our discovery cube is located in Sylmar just near the Hanson damn recreation area. My Sun Valley neighbors know well that this is just about 10 minutes from Central Sun Valley. In fact, soon as you go northbound on Glen Oaks you make a right turn on Osborne and the cube we'll be right there on the right hand side of the road in only a few minutes.
For kids and adults as well the discovery cube makes for hours of fun. There are many interactive displays and exhibits that kids can immerse themselves in such as hey kids only shopping center where they can engage in pretend buying and selling and other things like a huge slot race car track or a mock helicopter tour. It's Things like this that not only keep kids occupied for an entire afternoon but which will also leave them with some new hands-on knowledge.
From time to time the cube also hosts a day camp for kids, we're they can experience new things learn new subjects and –perhaps most important—get out of their parents hair for a few hours. The cube also changes things up a Regular basis so it's not always the same which means you can take the kids several times a year experience something different. Right now– January through May—Young fans of Paw patrol can take advantage of the Paw patrol adventure at the Los Angeles Discovery cube.
And if that weren't enough, it's possible to reserve events space at the discovery cube for special events such as birthdays. A location like this this Is a children's delight and Something I wish I had as a child. Regardless it's here and it's fun. And best of all if you live, work for visit the sun valley California area this wonderful piece of entertainment and learning is only a few minutes away. For more information what you can do and learn at the discovery cube, check out their website.
Summary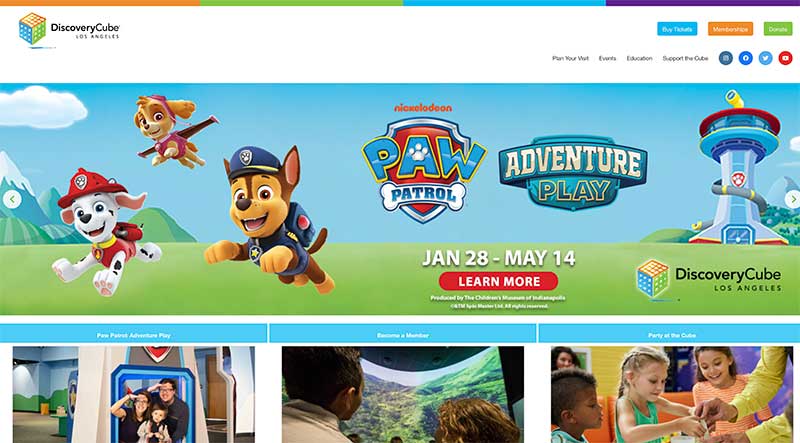 Article Name
Join Jose Mier at the Discovery Cube
Description
Join Jose Mier at the Discovery Cube Los Angeles near Sun Valley for a day of fun and learning with hands-on exhibits aimed at kids.
Author
Publisher Name
Publisher Logo