Jose Mier Finds Dearth of Sun Valley News
As a Sun Valley, CA resident and business owner I look for articles of interest to my neighbors here in my community. For better or worse, trying to find recent news articles on Sun Valley. I guess our little hamlet doesn't get the press that something like a downtown Los Angeles gets. Frankly, on one hand that's okay with me.
We're in the midst of continued protests following the death of George Floyd in Minnesota and the majority of those protests are taking place in locations with higher name values than little old Sun Valley. Places like Los Angeles or Hollywood. People know those names across the country. Our Sun Valley gets little attention and when it does it's probably by mistake. People are more familiar with our "city's" namesake—the ski area in that other state which shall remain nameless.
The fact that we're not "important" like the big name areas is actually kind of good. That means we can go about our business (such as it is in this time of COVID), feed our families, go out to dinner (finally) and live somewhat normal lives. That doesn't mean we don't have our share of crime or other incidents as other locales but we don't get top billing. Case in point, the KTLA website has a page dedicated to Sun Valley. The latest news articles on the page is two months old. It's an article on the demolition of the Burbank Blvd bridge. The others on the page are 8 months to a year old.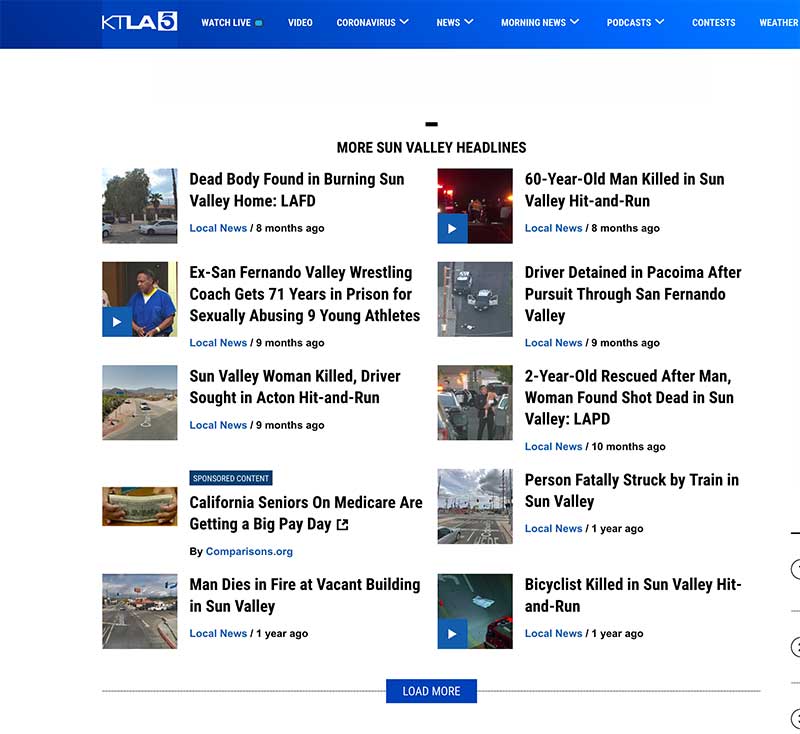 Jose Mier Tracks Sun Valley Crime
As I said we're not immune to lawlessness in our community. It occurs everywhere but for us it's not front page news. However, as I searched for Sun Valley news items I came across the LA Times crime tracking web page. It looked very interesting and the number and type of crime were listed on their interactive map. On further study of the page, however, it looks like the data is only up to April. Scrolling through later days, weeks and months, drew a blank. No data. So even the LA Times is giving Sun Valley short shrift (through website error or otherwise).
There is more current data on the LAPD website (Foothill Division) but even their roster of activity is sparse. Again, that's great for me if it means we are relatively crime-free. A part of me can't help, however, wanting a little more fame for my community. As a proponent of Sun Valley, CA business, more exposure means more opportunity and in the wake of our community shutdown I want to see our town thrive, but if I have to be content with anonymity and safety, I'll take it.
The next time you're in LA, though, make a visit to beautiful downtown Sun Valley. Eat at one of our (not so) famous restaurants. Do business here. And tell them Jose Mier sent you!