Closest Trails to Sun Valley: La Tuna Canyon
Jose Mier is an avid hiker and makes use of hiking trails close to Sun Valley.
Things are easing up. A little anyway. What does this mean for us who like to get out of the house and hike in a natural setting? It means we can now take advantage of some of the great hiking trails and spectacular views that can be found around Sun Valley. Our community is blessed with a dual personality. On the one hand, we're very urban. Our location is right in the midst of several freeways and we're only a few minutes drive (without traffic, of course) to downtown Los Angeles if we want paved streets and skyscrapers. But we're also blessed with our proximity to the Verdugo foothills. In the same amount of time it takes to hop on the 5 freeway and get to DTLA, we can drive a few miles into the foothills and find amazing greenery and hiking trails to boot.
The State of California has eased up on some of the restrictions we've been under for the past few months, so those of us who have been waiting for the opportunity to go hiking can now do so. The State has created a State Parks Covid webpage which details what's open and what restrictions are still imposed. It's much of the same warnings we've been given for the last few months: social distancing, don't congregate with others, etc. We get it. They do recommend if you're planning on visiting one of the state parks, to check ahead of time for any specific restrictions. You can do so on this state park web page. Parks which are now open are also listed in this state parks pdf.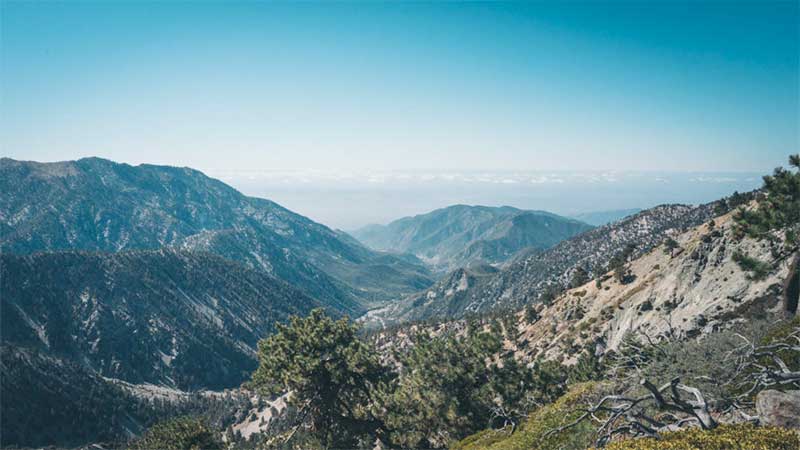 As you've read in earlier Jose Mier Sun Valley blog posts, I try to maintain my health through physical exercise. Going to the gym is one aspect, but actually getting out of the city and hiking in our amazingly close green areas is another. There's no substitute for fresh air and the crunch of feet on dirt paths. As I've said, we've got these areas very close by. One such trail is La Tuna Canyon. From the urban sprawl of Glenoaks, it's only a few minutes drive up La Tuna Canyon Rd. The trailhead is on the right prior to crossing the 201 freeway. It's somewhat hidden so make sure you don't miss it. At the top you'll be treated to a sweeping view of the San Fernando Valley and downtown Los Angeles. The hike is about 4.5 miles so while it's not overly strenuous, it will take you some time to get to the top and back
Jose Mier's Second Favorite Trail
Sun Valley isn't the only city in the area with access to the Verdugo mountains. Neighboring Burbank enjoys easy access to the foothills above it. One of the trails I like to hike can be found at the end of Walnut Ave., just past the DeBell golf course. Again, you'll be treated to some spectacular views of Burbank, the Valley and points beyond. From Sun Valley, it's only a 10-15 minute drive through Burbank on Glenoaks. Take a left on Walnut and make your way uphill until you reach the Stough Canyon Nature Center. Parking is available there and the trailhead is close by. The Stough Canyon trail is about 2.5 miles so it's less taxing than La Tuna Canyon trail and should take much less time.
Since we're now able to take advantage of California's parks and trails (with the usual precautions) and with the summer weather upon us, this is a great time to get out and get some air, exercise and fantastic SoCal views! For more Southern California hikes, check out this site.
Summary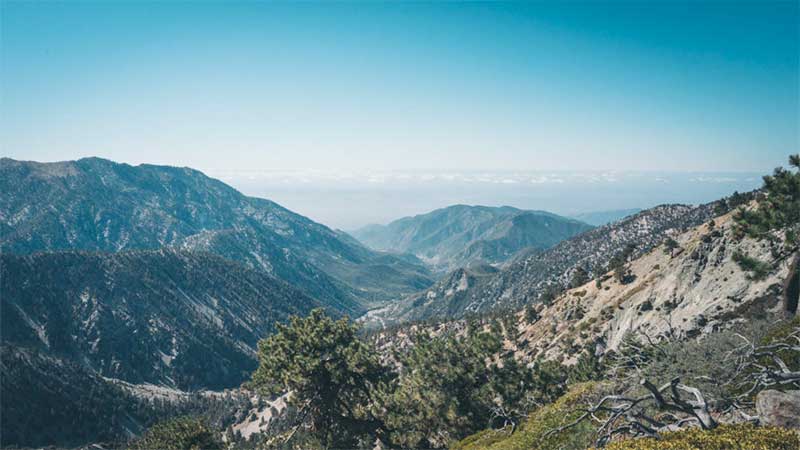 Article Name
Jose Mier Recommends Sun Valley Hiking Trails
Description
Jose Mier discusses all the hiking trails close to Sun Valley, CA.
Author
Publisher Name
Publisher Logo