Tents Are the New Normal in Sun Valley
Like it or not, we're now prevented from doing a variety of things indoors from working out to dining. But we roll with the punches. Some of our Sun Valley businesses (dining establishments, specifically) already make use of tents, awnings or patios and pop-up places like Burrito Bomba is already set to keep the food coming.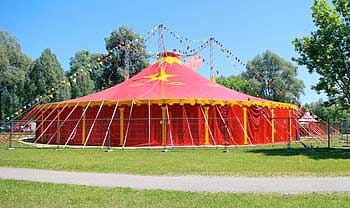 Others may not be so lucky and may not have the space to accommodate a tent or even a patio area. Those that do, however, I've noticed are taking things into their own hands to keep in business. On example is a Burbank/Sun Valley icon: Hill Street Café. As I drove past it today, making my way to Sun Valley on Glenoaks I noticed they have erected a tent in their parking lot and were serving customers outdoors. I say good for them!
Even churches such as St. Francis Xavier in nearby Burbank (so close it's almost a part of Sun Valley) have acquired tents to be able to hold masses out in the fresh air.
It seems like we are the victims of a one-two punch from both the coronavirus as well as state and local governments, but like a fighter who refuses to go down for the count we get up again and fight back more fiercely than ever. Who knows what will be thrown at us in the future. For now tents are the new normal and we'll have to get used to seeing them.
For those restaurants that don't have, can't afford or don't have room for tents let's remember to order out or get delivery from other struggling food purveyors.
Summary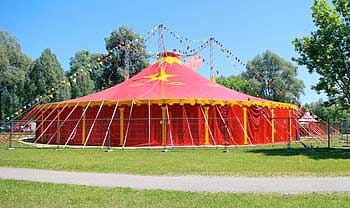 Article Name
The (Re)Birth of the Pop Up
Description
Jose Mier notices more and more tents going up enabling restaurants to stay in business.
Author
Publisher Name
Publisher Logo