Jose Mier Touts Sun Valley Cuban Restaurant
Sun Valley, CA is home not only to me, Jose Mier, but to one of the best restaurants in Southern California. I speak — or rather write—of Ay Papa Que Rico.  For those who are unfamiliar with this restaurant it is one of the Hidden gems in our community, located on Sunland Boulevard. If you're driving in or out of downtown Los Angeles and You have to take Interstate five past Sunland Boulevard,  you probably don't even know it's there. That's too bad and that's one of the reasons I'm writing this article.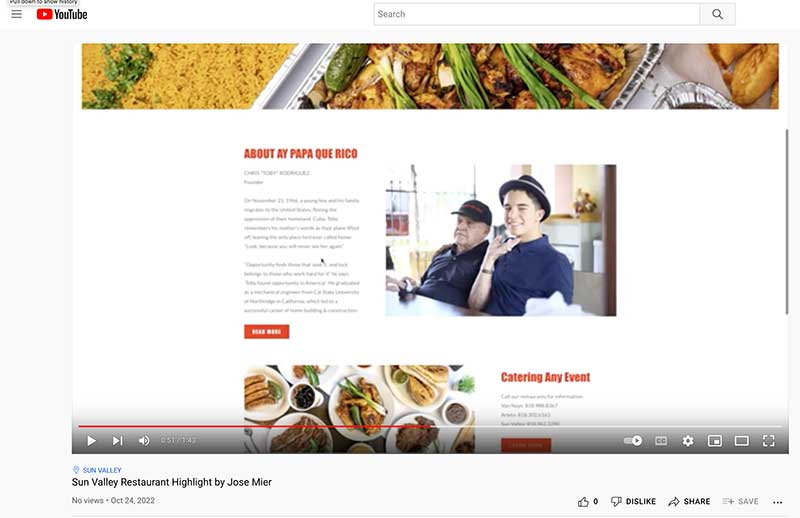 Ay Papa Que Rico is a Cuban barbecue restaurant and it's one of five locations here in the San Fernando Valley. The restaurant was founded by Toby Rodriquez, who left Cuba in 1966. You can read more about him on homepage of their website. Being in Southern California we are surrounded by mostly Mexican restaurants due to the fact that we are so close to the country of Mexico in their cuisine has been assimilated into ours over the years, but this isn't a Mexican restaurant, it's Cuban and if you're in the mood for some great Cuban barbecue this is the place.
Cuban food is very different from Mexican food and as you'll see from the menu do fun things that don't often appear on the traditional Mexican menu. Specifically this restaurant offers things their typical of a tropical or Caribbean country, which of course Cuba is. These include things like caramelized plantains, Fried yuca as well as the main dishes like barbecue chicken.
No Cuban restaurant would be complete without the famous Cuban sandwich but they also have other things like ropa Vieja sandwiches and BBQ Asada sandwiches. Other barbecue items include baby back ribs short ribs, sausage and other things that would be more familiar to the American palate.
Because I said for those driving over down interstate five there really is just a short exit someone Boulevard to this restaurant. Because the restaurants website allows online ordering it's easy to place an order for your favorite items and swing by and pick them up on your way home. That's what I like to do and Because of all the technology we have today it makes it really easy to order a delicious lunch and dinner recent catering.
Having one of the Ay Papa Que Rico Locations here in Sun Valley is a source of pride it's just one more reason That I, Jose Mier, recommend sun Valley California as a stand out culinary location in Los Angeles.
Summary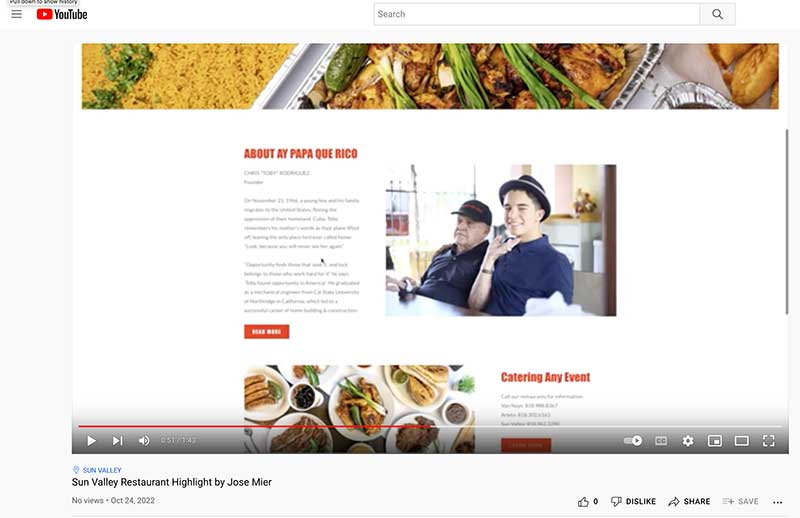 Article Name
Description
Ay Papa Que Rico! is a Cuban Restaurant in Sun Valley, CA. Jose Mier recommends this as one of the best restaurants in the city (and all of the Valley).
Author
Publisher Name
Publisher Logo