Jose Mier Primer on SoCal Tourism
Jose Mier, your Sun Valley ambassador, bringing you yet more positivity from my hometown, Sun Valley California. Newbies that are looking to come to the Los Angeles area would do well to fly into the Burbank airport. Trust me, you've never had to deal with the nightmare that is Los Angeles international Airport, you should really use Burbank instead.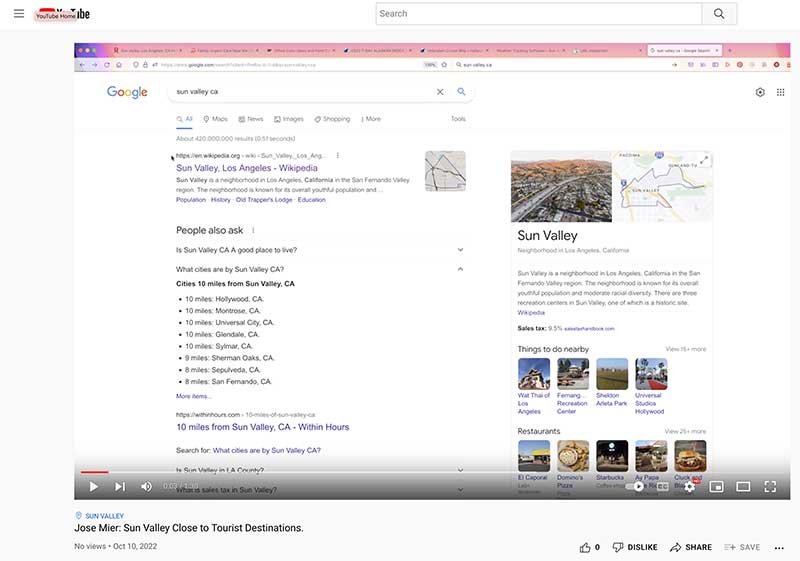 Aside from singing the praises of this airport that actually borders or city, Sun Valley, when you fly in here you really so close to so much. If you're a movie fan or a fan of Hollywood in general in the history of motion pictures there's a ton of stuff to do just minutes away from Sun Valley.
One trip not many people are aware of– Because it's hidden amongst the residential areas in the Hollywood hills–is it park just below the Hollywood sign. This park affords visitors the Fantastic view of the Hollywood sign from below. It's a great place to take pictures and send them to family and friends.
Just over the hill– As locals well know—is Hollywood itself.  Of course first time visitors always want to go to the Hollywood walk of fame on Hollywood Boulevard and stop in front of the Chinese theater. You can literally stand in the footsteps–or foot prints–John Wayne or Marilyn Monroe.  If you're using Sun Valley as your headquarters are base of operations then it's just 10 miles into Hollywood. If you want to skip the traffic and parking hassles, you can hop on the metro in North Hollywood take it all the way in Hollywood.
Yes, the Los Angeles area's public transportation has improved over the years and it makes getting to and from other areas in Southern California, if not a breeze, then certainly easier. Again if you're a newcomer to Southern California I'm looking for a great place to stay, José Mier always recommends Sun Valley California.
Summary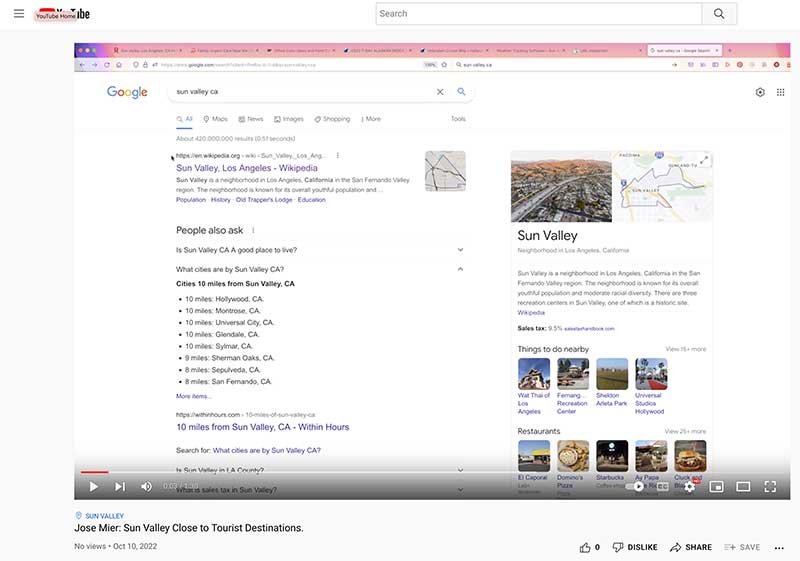 Article Name
In And Around Sun Valley, CA
Description
Sun Valley, CA (Jose Mier's home) is a great place to use as a starting point for Southern California tourist attractions like Hollywood.
Author
Publisher Name
Publisher Logo