Hidden Gems in the L.A. Area
José Mier here from JoseMierSunValley.org and I wanted to explore one of the Los Angeles area's gems.  Even people who live in the area may not know about this. What I'm talking about is a car auction facility in Sun Valley. This is part of the Copart car auction company which has several similar locations throughout the country.
I recently made a YouTube video showing people unfamiliar with the area what this facility looks like. It's located in the industrial park of Sun Valley near the five freeway and It's the side of several hundred cars that will be available for auction.
Many people, including yours truly, José Mier, are interested in automobile auctions for one reason or another. For some it seems like an easy way to get an automobile at a price way less than what you would pay to dealership. Of course you'll be bidding against actual dealers that will add these cars to their inventory. Given the scarcity of new and used cars in this dreadful economy. The interest in automobile auctions and spiking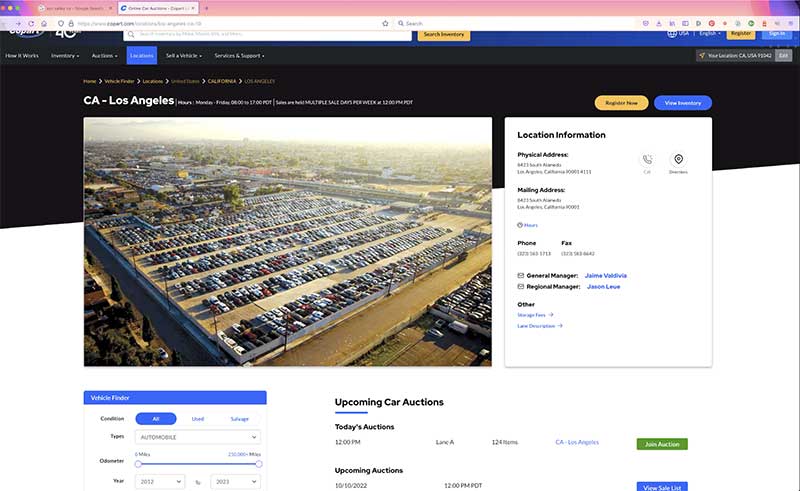 One thing you need to keep in mind is that some cars have been salvaged. That means they've had an accident or some other mishap and may not have been repaired. If you bid on or intend to buy one of these cars you need to keep that in mind that you might have to pay some extra dough getting the car back into running shape.
If that's not a problem for you then you might just find the car of your dreams at our Sun Valley car auction facility. In reality, you don't even need to be present at this car auction yard. Companies like Copart allow bidders to bid online. And with dozens of facilities located throughout the country you don't just have to look in a specific area. Copart's website makes it easy to find a specific model of car. Even if it isn't one of the cars part at the Sun Valley lot—it could be in New York, Florida or anywhere in between—you'll be able to find it through there website. However nothing beats looking a car over in person so if you're like me you enjoy just going to one of these car auction facilities and kicking some tires.
As I said this is one of Los Angeles's Hidden gems and it's all ours in our beautiful neck of the woods which we know and love as Sun Valley California.
Summary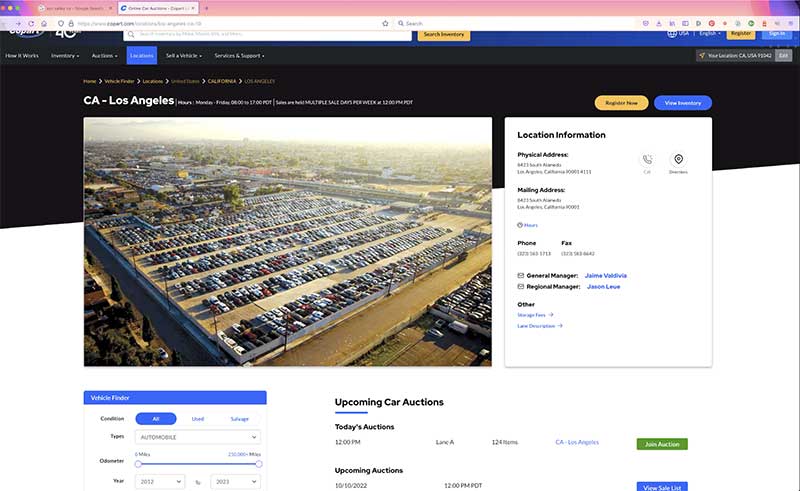 Article Name
Jose Mier and the Sun Valley Car Auction
Description
Jose Mier discusses his new video talking about one of Sun Valley, CA's hidden gems: the Copart car auction facility just off the I-5 freeway.
Author
Publisher Name
Publisher Logo