Better Location Than Coming To LAX
When I Jose Mier talk to people about Sun Valley California I tell them it is a great alternative to the nightmare that is LAX. If you've visited the Los Angeles area and you have the misfortune you have to use Los Angeles international Airport, you know what a nightmare it can be at times. Indeed, trying to get a taxi or Uber these days means you have to take the shuttle bus to a separate area of the airport.
All this can be avoided if you fly into one of the smaller, regional airports like John Wayne airport in orange county for our own Burbank airport here right on the border of Sun Valley California. Depending on where you want to visit when you're in the Southern California area, one of these airports is going to make things a lot easier. Case in point, Universal Studios. Doubt true there is a Universal Studios in Florida, but it just isn't  the same.  Here in Southern California we have the real Universal Studios, the place where they actually filled TV shows and movies.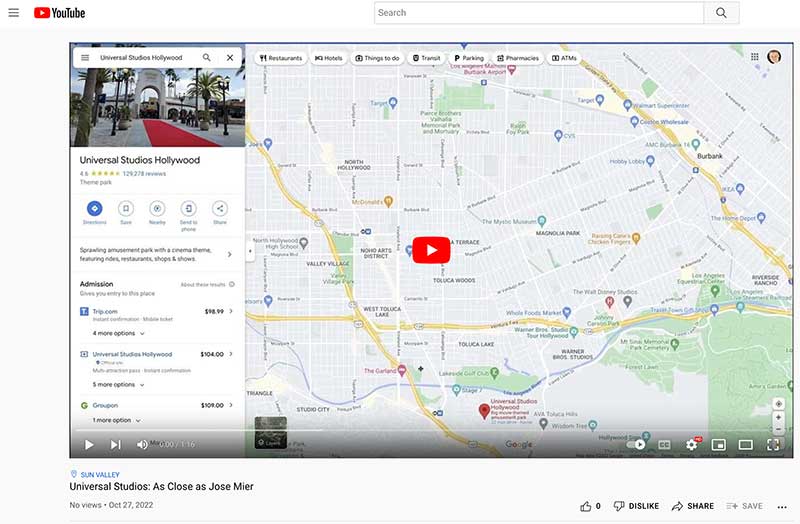 If Universal Studios for Warner Bros. Studios is on your list of things to visit when you're in the Los Angeles area then it's a no-brainer to fly into Burbank airport. The Burbank Hollywood airport is so close you'll hardly believe it. The Burbank airport in fact borders on my hometown of Sun Valley. If you do a Google search for universal Studios Hollywood check out the map, as I did in the video I'm including on this page, you'll see just how close we are in Sun Valley already Universal Studios. It's about a 15 to 20 minute drive from Sun Valley to Universal. Try to make that same drive if you come into Los Angeles international you'll be dealing with what can be a 2 Hour Drive when traffic is backed up.
All this is to say, sun Valley California is the destination you should go for the next time you're thinking of visiting Los Angeles and visiting all the tourist spots that the Los Angeles area has to offer. Also Sun Valley has so many freeways running through or pastor that you can easily hop on one and get to any other destination in Southern California quite easily. For example, a trip down to Anaheim and Disney land—when there's no traffic—only takes about 45 minutes. It's a straight drive south on interstate five from Sun Valley to Anaheim. Same can be sent of our other freeways like the 170 or the 101.
The upshot is I want you to make Sun Valley your destination. It will make your travel to greater Los Angeles all the easier. You can thank me for it later.
Summary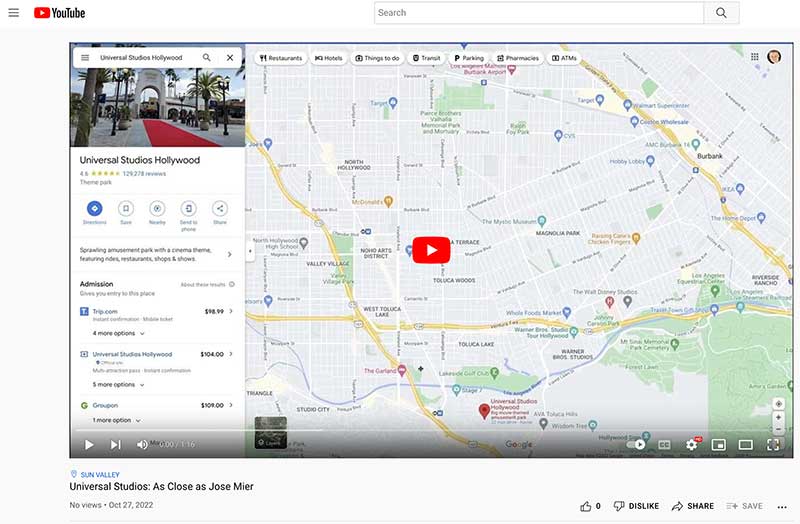 Article Name
Jose Mier Drives Sun Valley to Universal
Description
Jose Mier drives to Universal Studios all the time. For visitors he recommends it since it's only a 15-20 minute drive and much better than coming into LAX.
Author
Publisher Name
Publisher Logo