Shipping Center Very Close
One of the things Jose Mier Sun Valley.org does is promote all the great aspects of Sun Valley, California and one of those is the fact that FedEx has a shipping center located within our borders.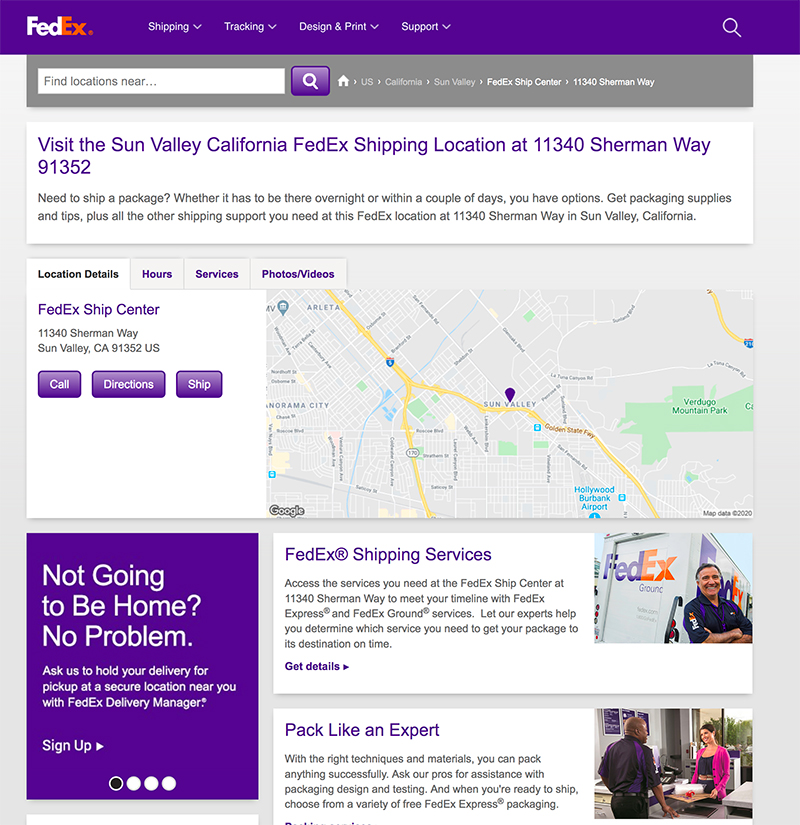 Shipping packages is the life blood of any business and it's also pretty important to just individuals  ho need to send something from here to there. While many people overlook the location of shipping centers we are fortunate in Sun Valley to have FedEx right here. The shipping center is located at 11340 Sherman Way, which is, of course, very close to the Burbank airport. That's not by accident. FedEx planes land in our neighboring Burbank airport and pick up or drop off packages daily. Those packages have to go somewhere and that somewhere is the FedEx shipping center.
While I think Sun Valley is great from a residential perspective, we're lucky to have our share of industrial and commercial enterprises within our city limits. FedEx is just one example. However, having this shipping center so close to us makes it easier for businesses—mine in particular—to send and receive packages of any sort.
As a real world example, I recently needed to send a box to my brother who lives in another state. It was only a short drive from my office to the Sherman Way shipping center and luckily there was no one else in line so I was able to ship my package very easily and get back to work.
This is just one aspect of what I think makes Sun Valley particularly good spot to live. We are blessed to be removed from the hustle and bustle of larger urban areas like downtown Los Angeles, but we still have access to a lot of the amenities the larger cities boast of. If you remember the old Federal Express ad, the tagline was "When it absolutely positively has to be there overnight." And for us in Sun Valley that's even easier thanks to the FedEx shipping center.
Summary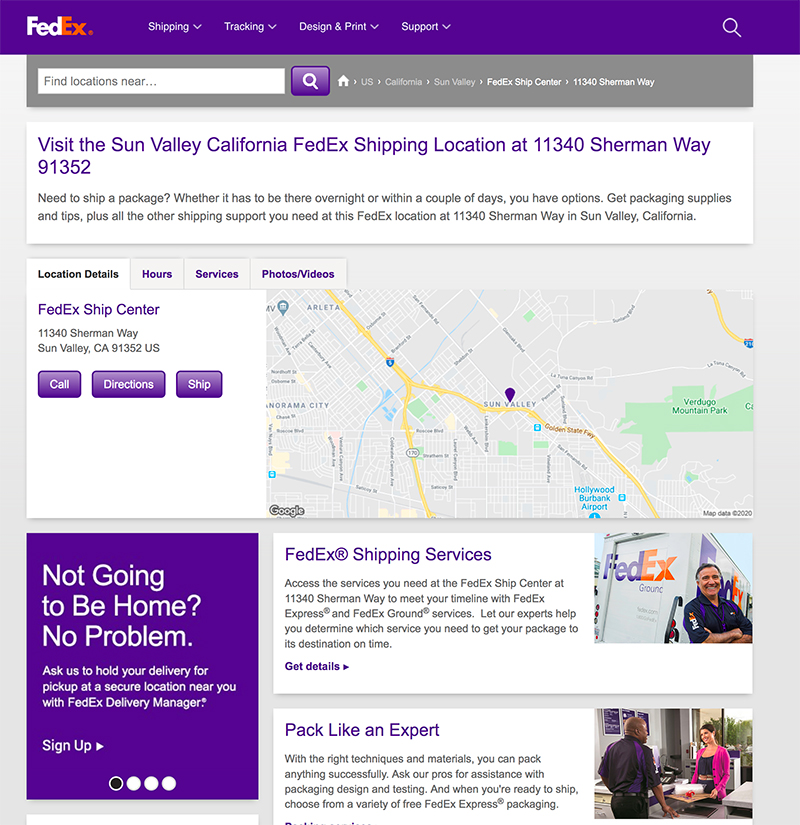 Article Name
FedEx Calls Sun Valley Home
Description
Jose Mier discusses the FedEx shipping center in Sun Valley, located at 11340 Sherman Way. It makes shipping even easier for us SV residents.
Author
Publisher Name
Publisher Logo