Jose Mier Doesn't Want to Leave Them Out
Okay so maybe I feel little guilty. My last post was about how lucky we are to have FedEx in our community, but FedEx isn't the only shipper in existence. Everyone is familiar with the big brown trucks of UPS and UPS delivers a lot of packages from Amazon.com so based on the amount of sales Amazon does worldwide that puts a lot of mileage on those big brown trucks.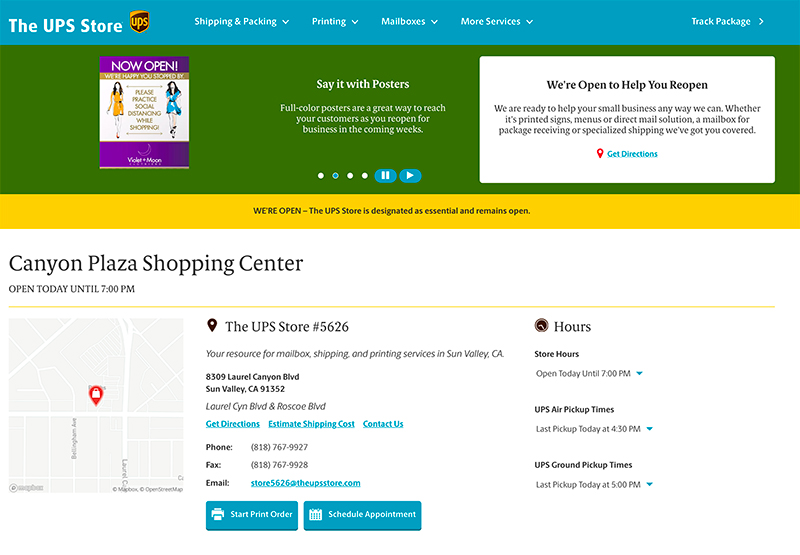 Just as FedEx is pretty easy to get to, so is the UPS store which is located in the Canyon Plaza Shopping Center at 8309 Laurel Canyon Blvd. The shopping plaza is well known to Sun Valley residents and it situated just about in the heart of Sun Valley making it easy to drop off packages were get shipping supplies from UPS whenever needed. Of course the shopping center is also home to Kohl's as well as other stores and restaurants.
I seem to do a lot of business with UPS as well. In fact many companies use UPS as they're shipper of choice and that was the case when I had a problem with my Samsung DVD player. I know this is off the subject, but the player stopped working and wouldn't even start up. Thanks to an Internet search I found hundreds if not thousands of other people who experienced the same stoppage and were at a loss as to why. It turns out that Samsung updated the firmware (automatically via the Internet connection) of all these players which resulted and the players not working at all. When I found that others called customer support and were able to get there DVD players fixed for free I too called Samsung. They told me to ship it back to them free of charge and of course I had to use UPS. That's why I'm glad we have a UPS store here in Sun Valley that we can take advantage of.
So, whatever your shipping needs, whether it's the US Postal Service, FedEx or UPS we're covered on all three fronts here in Sun Valley California.
Summary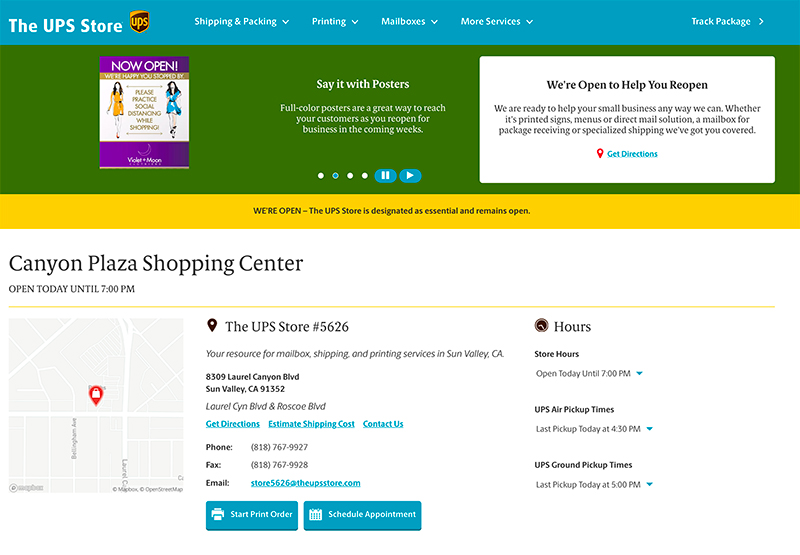 Article Name
UPS Also Calls Sun Valley Home
Description
Jose MIer writes about the UPS store in Sun Valley, located in the Canyon Plaza Shopping Center. Shipping packages is easy with our own UPS store.
Author
Publisher Name
Publisher Logo