Resources At Your Fingertips
The primary focus of Jose Mier Sun Valley .net is to promote the well-being of our community. One of the aspects of this is making sure that all our residents are well-informed about everything what happens in our city and have access to the tools and resources they need to make a life easier and more enjoyable. One of those resources is the Sun Valley Area Neighborhood Council website which is an adjunct the City of Los Angeles.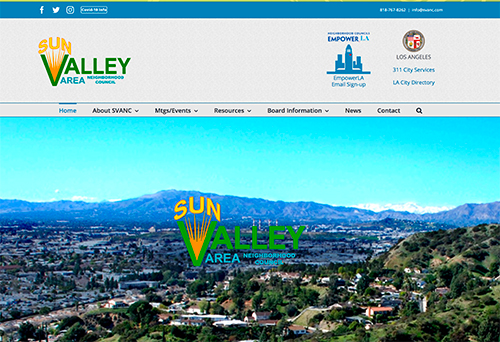 The neighborhood council is concerned with everything that occurs within the borders of Sun Valley and regularly posts news and updates of interest to Sun Valley residents. A case in point is a recent blog post warning us to be prepared for wildfires. While the threat of fire is diminishing as winter approaches, taking a look at this post with the plethora of information it contains is a good idea.
I could state all the resources contained within their post but it's easier just to go there and bookmark the page so that you have it ready for easy access should you need one of the city or county resources it lists. It is an unwritten duty of any citizen or resident of a city to keep up-to-date and informed on what's happening in that city. By making use of the Sun Valley Area Neighborhood Council website that's another step in the right direction.
The website also offers other information resources especially important these days during the Coronavirus pandemic. You may need to know where you can access unemployment tools or apply for loans that may help keep your struggling business afloat if it's been affected by Covid-19.
For all the readers of my blog I suggest you take a few minutes just to familiarize yourself with the neighborhood council website and as I said it's a good idea to bookmark it too. That's a lot easier than typing out Sun Valley Area Neighborhood Council!
Summary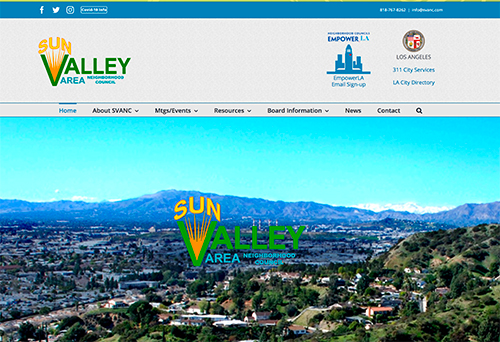 Article Name
Sun Valley Area Neighborhood Council
Description
Jose Mier tells Sun Valley residents to use the Sun Valley Area Neighborhood Council website. It's full of great resources for our community.
Author
Publisher Name
Publisher Logo