Follow Jose Mier's Simple Recommendations
Sun Valley California residents know all too well that improvements to Interstate 5 have been ongoing for the past few years and are not scheduled for completion for another few years. All it takes is a quick trip on Interstate 5 to see the work that is currently being done. Things change on a daily basis, on and off ramps may be closed for construction or lanes may be reduced for overnight or weekend work. Wouldn't it be nice if you knew ahead of time about these closures?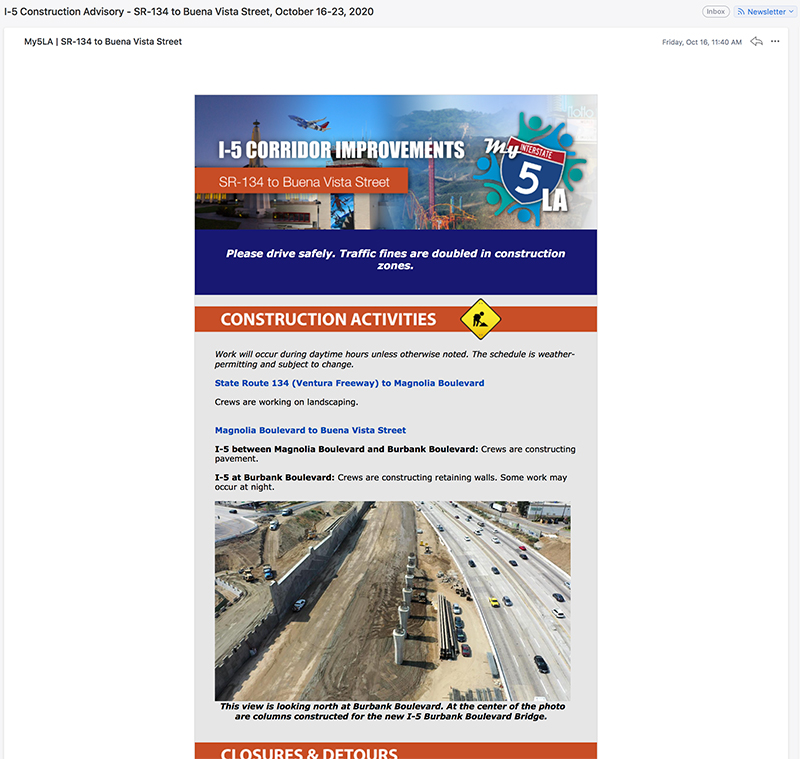 Well, guess what? You can. Caltrans has a website dedicated entirely to the improvements on Interstate 5 called my5LA.com. Ours is not the only area that is witnessing construction on this freeway and the my5LA.com website lists all areas of construction in Southern California. However, we in Sun Valley are interested in only the areas that affect us and it's easy to find the information you're looking for, for example ongoing work on Burbank Boulevard.
What's more you can subscribe to the my5LA newsletter and get regular updates delivered into your email inbox. It's simple: just go to my5LA.com and look on the sidebar. There's a big red subscribe button. Just click it enter your email address and get updates delivered to your inbox whenever there is some news affecting our Sun Valley area. I've made mention of my5LA.com before but I neglected to the ability to subscribe to the newsletter. It takes all of 30 seconds so take a moment and get informed.
Summary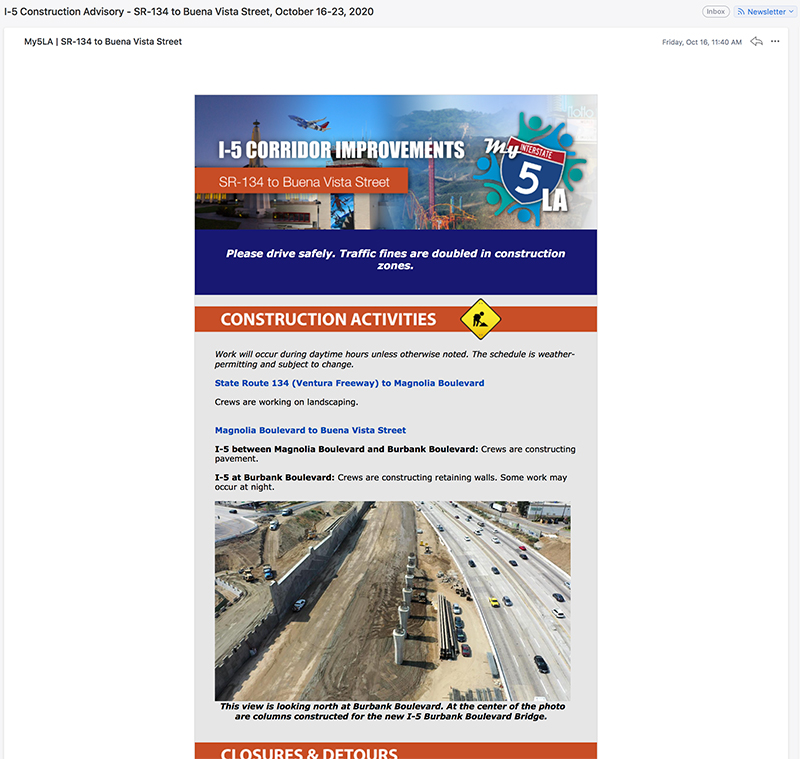 Article Name
Get In The Know With My5LA
Description
Jose Mier receives Sun Valley CA information on I-5 construction via my5LA.com's newsletter. It's easy to sign up to know what's going on in our area.
Author
Publisher Name
Publisher Logo