Jose Mier Praises New I-5 Pavement
Coming on the heels of my last post regarding my5LA, Caltrans recently issued a statement alerting Sun Valley residents and other travelers there may be intermittent delays in the Sun Valley area on Interstate 5. In addition to updates we receive from my5LA, Caltrans also tweets on Twitter. Their latest tweet features an image of crews working on the freeway, specifically the center lanes. One look at the photograph and you can see the pristine concrete that's been laid.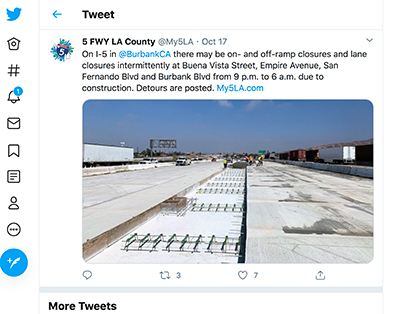 For drivers like me who've had to suffer for years when driving on this stretch of Interstate 5 getting a glimpse of new pavement is like a breath of fresh air. Having driven the length of this freeway from San Diego to the Oregon border I can say without question that this stretch of Interstate 5 is the worst in the state. Potholes and bumps have plagued us for I don't know how long.
As I mentioned, these are the inner lanes, closest to the center median, that have been put in place. That means, of course, that the outside lanes will have to be replaced and updated once the inner lanes are complete. It's taken several years to get to this point of the freeway construction and just imagining the effort it will take to repave all lanes of Interstate 5 in Sun Valley boggles the mind and makes me question when it will finally be complete.
Regardless, I'm champing at the bit finally to drive on a stretch freeway free of potholes, bumps and cracks. I know the rest of Sun Valley is just as anxious. Okay Caltrans, keep up the good work (but can you make it fast?).
Summary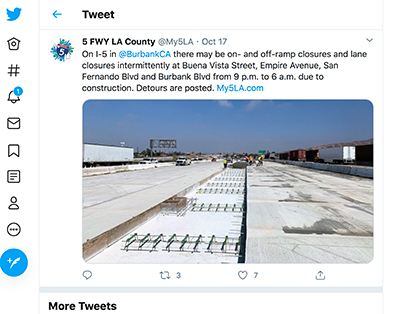 Article Name
Finally A Smoother Ride Through Sun Valley
Description
Jose MIer rejoices in CalTrans' latest update. New pavement has been laid for the inner lanes of I-5 that run through Sun Valley.
Author
Publisher Name
Publisher Logo