From the desk of Jose Mier: If you're like me you've made at least one Costco run to load up on "essentials" which today means toilet paper above all and hand sanitizer if you can get it. For me the first run I made was just a normal supply run–I didn't think anything of it. This was at the beginning of the COVID-19 outbreak. I did notice people were buying a lot of toilet paper but didn't think much of it until later.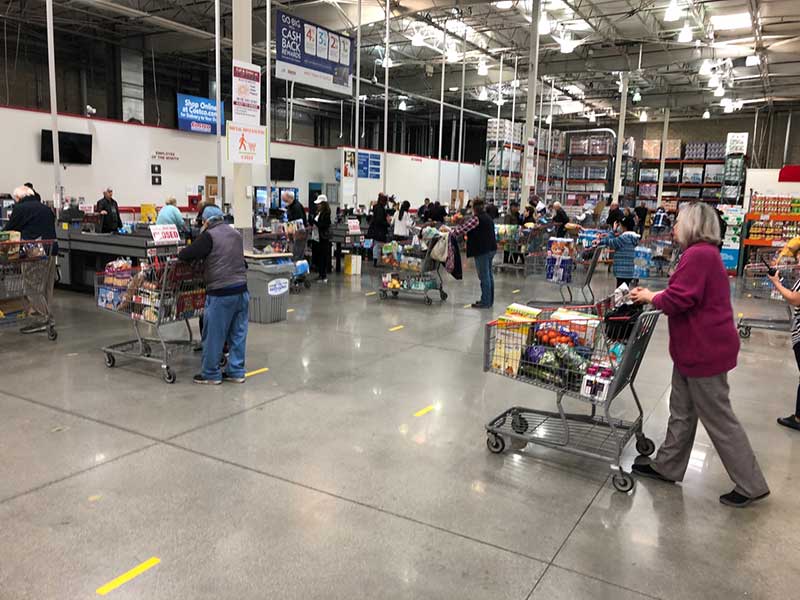 The next couple of trips became early morning adventures, trying to get a good place in line so I at least had a shot at grabbing some toilet paper. I lucked out on one trip and scored a package just as it was brought into the store on a pallet.
We're all playing the same game these days, waiting and hoping that our Sun Valley stores will be restocked with the items we want (not necessarily need). In the wake of the pandemic, stores are struggling to restock and keep items on shelves.
A spokesperson for Target (whose closest location to Sun Valley would be the North Hollywood store) told reporters the chain is working 24/7 to maintain stock levels for its customers.
Walmart CEO Doug McMillon issued a similar statement and added that although they are restocking, the items fly off the shelves almost immediately.
Costco, too, is front and center in the effort to keep shelves stocked with items. A trip to our nearest Costco showed what changes the store has made to facilitate social distancing, having removed the aisles and products near the checkout registers.
Overall, stores like ours in Sun Valley and indeed across the nation are keeping products on the shelves. We owe a big debt to all grocery store and club warehouse store workers as well as the truckers who keep on delivering.