Jose Mier Examines Neighbors' Claims
Recently in September things in Sun Valley got a bit heated as residents gathered outside the LADWP Valley Generating Station at 11760 Truesdale St. here in Sun Valley. For years the residents say they have been experiencing health and breathing issues as a result of methane emissions from the generating plant.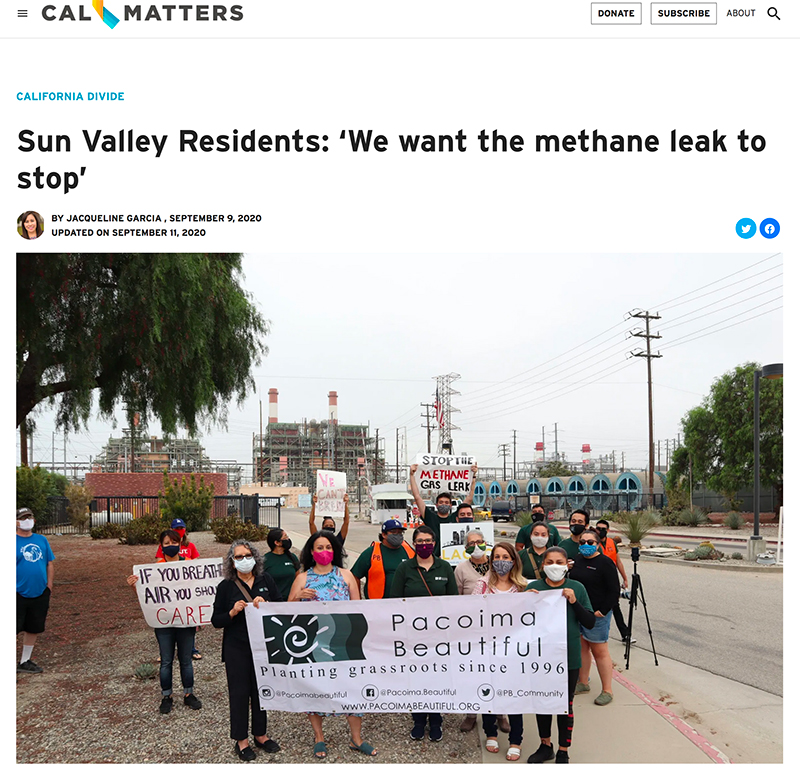 Some residents complained of difficulty breathing for sinus issues which they experience while at their homes in Sun Valley for some problems go away when they leave the area. The residents themselves suffer from asthma or have children to do. Problems, according to these residents, have been exacerbated by methane emissions from this power generating plants.
It has been a problem for Sun Valley residents including Jose Mier who live near the generating plant. After years of symptoms with no apparent cause, when residents found out about methane levels they were understandably angry. In September a group of residents took their complaints to the front of the LADWP location in Sun Valley.
As a result LADWP has committed to being more transparent Sun Valley residents about methane levels and according to them the steps they have taken have reduced emissions by 95%. The problem as well as this recent protest are detailed on the calmatters.org website.
As you know I have promoted Sun Valley as one of the best places to live in Southern California, but it's also a fact that along with many desirable areas in our city, we also have an industrial area. The generating plant on Truesdale St. is a part of this industrial section of Sun Valley. We Sun Valley residents understand that industry is a necessary part of our community but so is our health and safety. Plants like this one and indeed LADWP in particular need to continue to take steps to make sure that residents who live nearby are not affected negatively by anything generated by these plants. As of this writing it appears that this is being done but we will continue to keep an eye on the situation.
Summary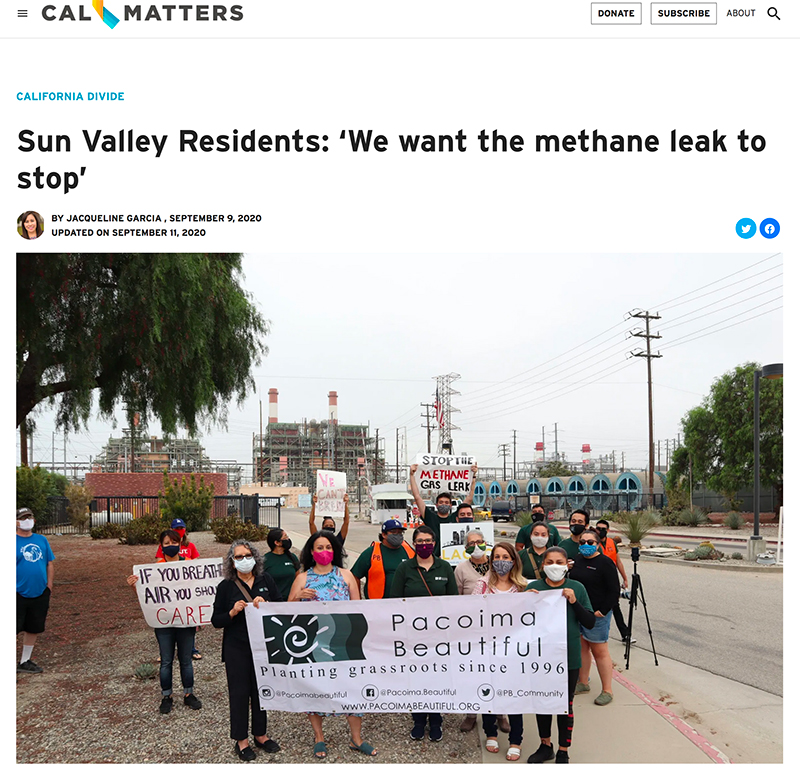 Article Name
Sun Valley Residents Complain About LADWP Methane Emission
Description
Jose MIer examines Sun Valley residents' complaints about a methane leak from LADWP's Valley Generating Station.
Author
Publisher Name
Publisher Logo