Jose Mier Setting Thermostat to 78
Just as we're getting used to some cooler temperatures it looks like the Labor Day weekend is going to be one of the hottest on record. Sun Valley is forecast to hit 111 degrees on Sunday. We rarely see temperatures this high in our community and quite frankly, in our part of southern California. It's going to be so hot that even press outlets like the Washington Post are reporting on it.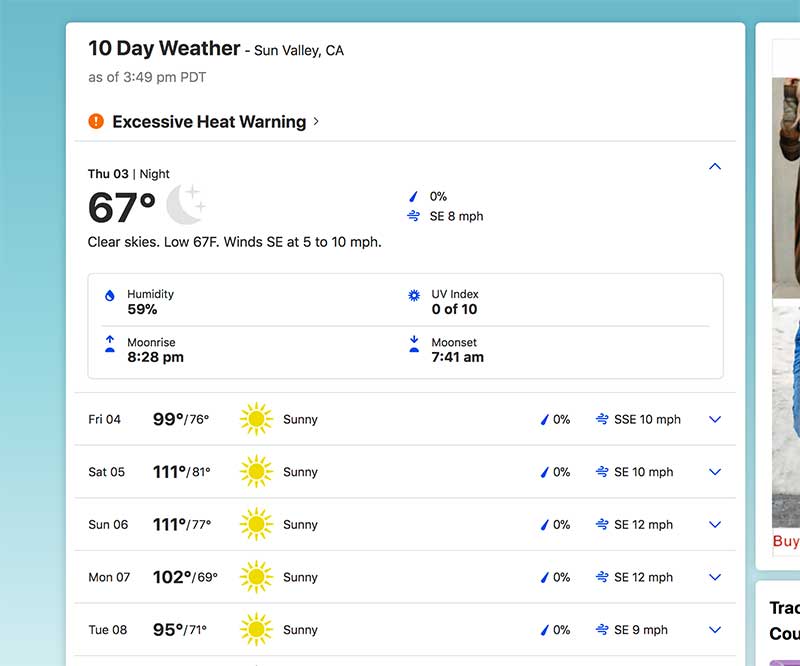 Triple-digit temperatures maybe the norm for desert areas like Palm Springs but for Sun Valley our hottest temperatures are usually in the mid to upper 90s. The fact that it's Labor Day weekend and the holiday with lots of people partying as best they can, given that we're in the midst of the coronavirus, it may put a strain on our power grid.
Let's hope that these high temperatures and increased air conditioning usage don't result in a catastrophe. If we are faced with blackouts or brownouts especially with these incredibly high temperatures it could mean health problems for some–especially the elderly. That's why Sun Valley residents along with the rest of Southern California need to try to conserve energy. Make sure you don't use appliances during peak hours and Keep your thermostat set to 78 degrees or higher.
On a personal note, I actually find 78 degrees to be on the cool side. I can tell when things are getting hot when my thermostat tells me it's 81 degrees or hotter inside my house. But running the air conditioning only for a few minutes seems to be enough to cool things down for quite a while. So I'm going to follow the advice of those in charge and keep the thermostat no lower than 78 degrees.
Maybe it's fate, or the hand of God, but it seems strange that these high temperatures are going to hit exactly on the Labor Day weekend. Regardless, let's do our best to save energy, prevent blackouts and be sure to drink plenty of water during the most extreme heat.
Summary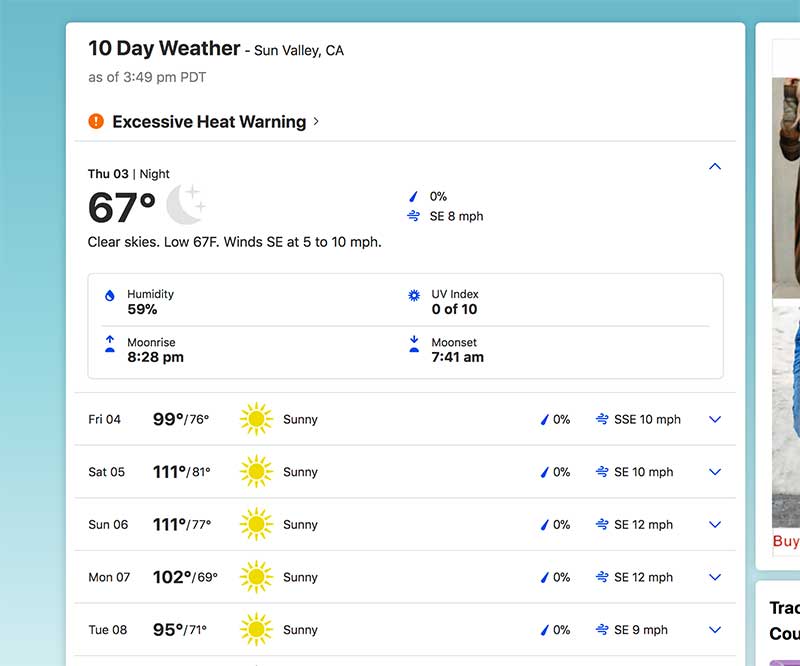 Article Name
Heat Wave Set To Hit Sun Valley
Description
Jose Mier talks about the upcoming Labor Day weekend in Sun Valley, CA and the extreme temperatures that are forecast to hit our area.
Author
Publisher Name
Publisher Logo