This is Sun Valley California!
This is Jose Mier of Sun Valley, California. The focus of this website is to promote Sun Valley California, which is located in the heart of the San Fernando Valley, just north of downtown Los Angeles. It frustrates me to no end that, when I look for information on Sun Valley–my sun valley–I am usually inundated with articles about Sun Valley, Idaho.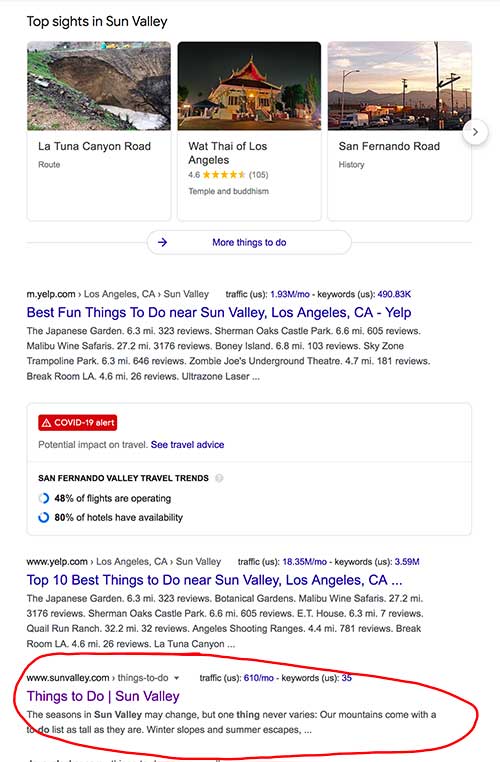 Looking for things to do in Sun Valley on Google, the majority of listings on page 1 have to do with our similarly-named city in that different state. But this is not Idaho. This is California. Sure the other Sun Valley may have skiing and fancy restaurants but I'm still kind of partial to our Sun Valley. Whatever type of cuisine you want we've got it within minutes. Take that, Idaho!  Plus, any of our Mexican restaurants here are guaranteed to smoke those of our sister city.
You want skiing? Well we may not have it right here within our city limits but take an hour and a half drive to Lake Arrowhead or Big Bear and there's you're skiing. And of course when you want to get out of the freezing temperatures you can just drive down the mountain and in bask in the Southern California sunshine. You can't say that about the other Sun Valley.
There's probably nothing I can do about the search results. Sun Valley, Idaho is so popular in Sun Valley California so relatively unknown that the odds are that I'm going to continue seeing Idaho search results. I guess I'll just have to learn to live with it. But if you're an Idahoan and you've had enough of shoveling your driveway this winter, why don't you hop on the plane to the Burbank airport. As soon as you step out of the terminal you're just a few feet away from Sun Valley, California and can enjoy all that our temperate climate has to offer. Plus, we've got In and Out Burgers and you don't. Nyaahhh!
Summary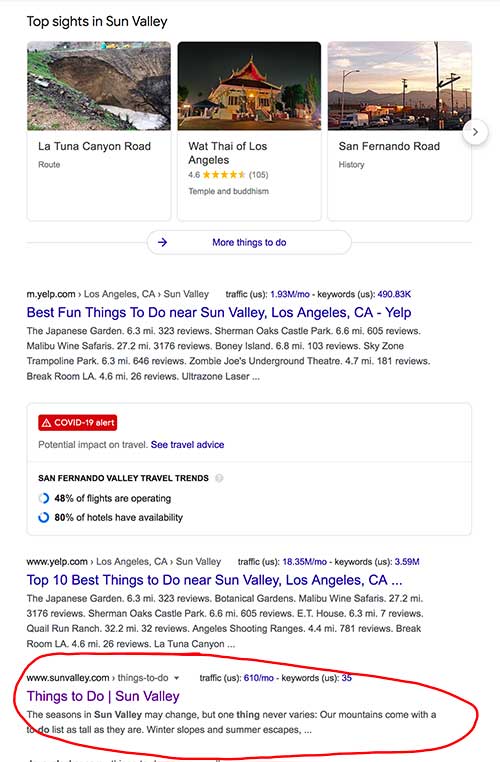 Article Name
Jose Mier Is Tired of Sun Valley, ID
Description
Jose Mier is upset that Sun Valley, ID always shows up in Google search results. Even when he specifies Sun Valley, CA.
Author
Publisher Name
Publisher Logo