December Perfect for Sun Valley Area Hikes
Readers of Jose Mier Sun Valley.org know that I am a big proponent of local Sun Valley hikes. I thought I'd write once more about one of our hiking trails since I had some visitors from Minnesota this past week and they took advantage of Stough Canyon.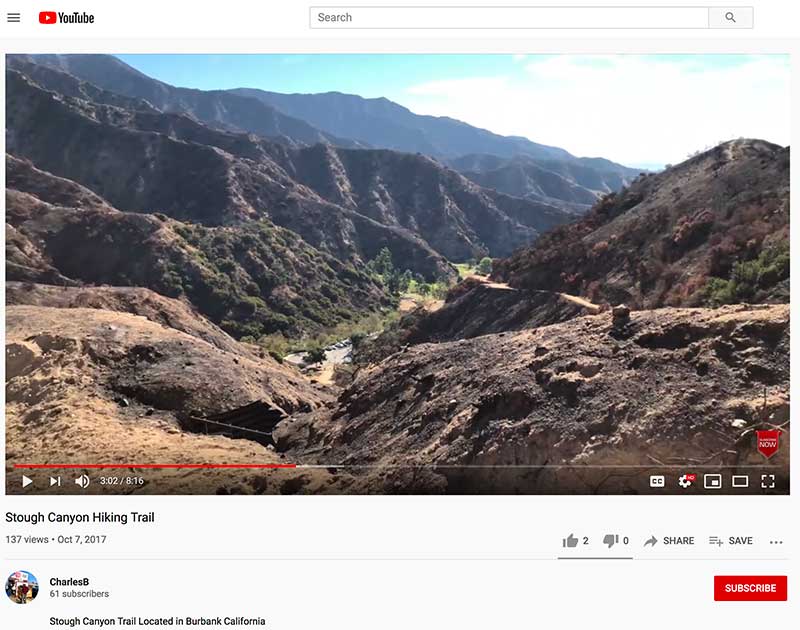 Just goes to show how lucky we are weatherwise in Southern California. The high temperatures in Minnesota these days are in the 30s and 40s and of course the nighttime temperatures are going to be in the teens or lower. So, the opportunity to get some outdoor exercise is quite limited in states like Minnesota. That's why my guests were so happy find out about Stough Canyon and they took a hike up the trail this past weekend.
Those of us in Sun Valley know that Stough Canyon is just a short trip south on Glenoaks to our neighboring city of Burbank and a left turn on Walnut which takes you all the way to Stough Canyon (all in all a ten minute drive). Even if you don't go hiking this is a great drive especially for those views of the De Bell golf course I thought I'd post a YouTube video here by Charles B., a neighbor from Burbank who took it upon himself to record the Stough Canyon Trail hike, and as you'll see in the video the views of the Valley in Los Angeles in the distance are quite spectacular.
Thanks to our mild December weather we still have the opportunity to get some exercise which is especially important now that most of our gyms have been closed and we are more or less sedentary due to the coronavirus. This is sad because the more we exercise the better our immune systems will be and wtaying indoors all the time will have a deleterious effect I'm those same immune systems. So once again I'm urging people to take advantage of Sun Valley's proximity to so many hiking trails. Stough Canyon is great. Give it a shot and keep moving.
Summary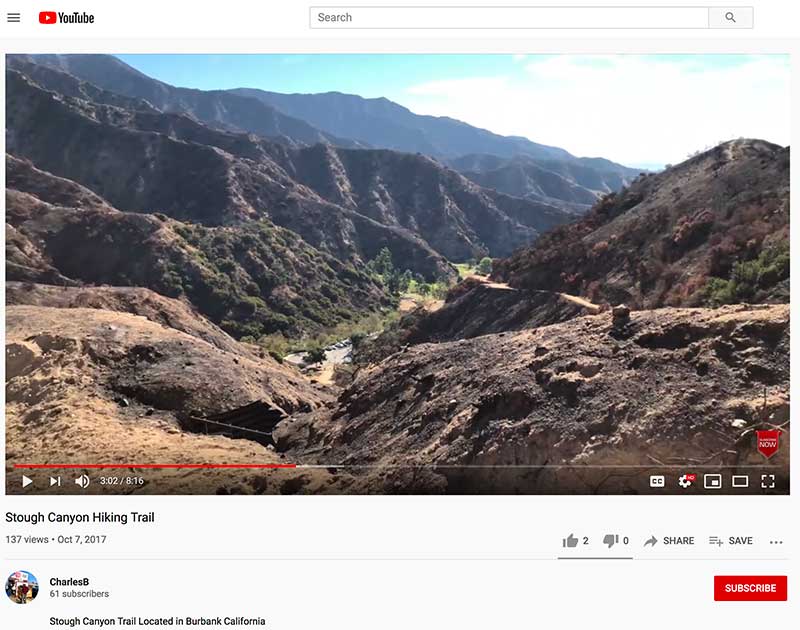 Article Name
Jose Mier Promotes Stough Canyon Hike (again)
Description
Jose Mier tells Sun Valley residents about Stough Canyon nhiking trail. Only 10 minutes from Sun Valley and great for outdoor exercise.
Author
Publisher Name
Publisher Logo