Warm, Dry, Low Humidity
Previous articles by Jose Mier touch on Sun Valley, California weather and whether we could expect more precipitation. So far the extended forecast makes it clear that the majority of December will be warm and dry. That's great news for people who want to do anything outdoors. The weather will be quite accommodating. In the back of my mind, however, I'm always thinking about the possibility of fire.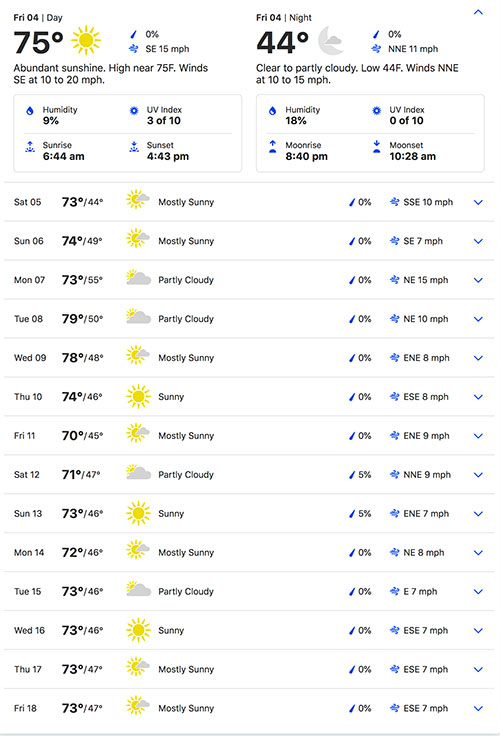 I look at the brown, dry foothills above Sun Valley each day and I'm thankful for every day that we don't have a fire. Those of us who were here a couple years ago remember all too well the La Tuna Canyon fire which threatened many Sun Valley residents whose homes were situated in the same foothills.
According to weather.com the forecast through December 18 shows High temperatures in the mid to low 70s and no precipitation. Even though December is a cooler month—and we certainly have had our share of hot weather–the fact that we will continue to remain dry means that there's an abundance of fuel should any fire happen to break out.
We recently had a fire in an auto salvage yard and other fires of been started by hot engines or sparks generated in any number of ways by automobiles. Of course, sadly, arson is often times the cause of some of the worst fires. My point is that without rain to moisten the ground and provide fresher vegetation that's less likely to burn, the possibility fire remains high.
Perhaps it's time to take a cue from our Native American friends and perform a rain dance. I think I would look pretty ridiculous dancing for rain and I'm sure others feel the same way so the chances of us performing such a dance are pretty slim. That being the case it looks like we're in for another several weeks of dry weather. January has traditionally been a wetter month so we'll keep our eyes on the weather forecast and fingers crossed that we spend a peaceful December free from fire in Sun Valley
Summary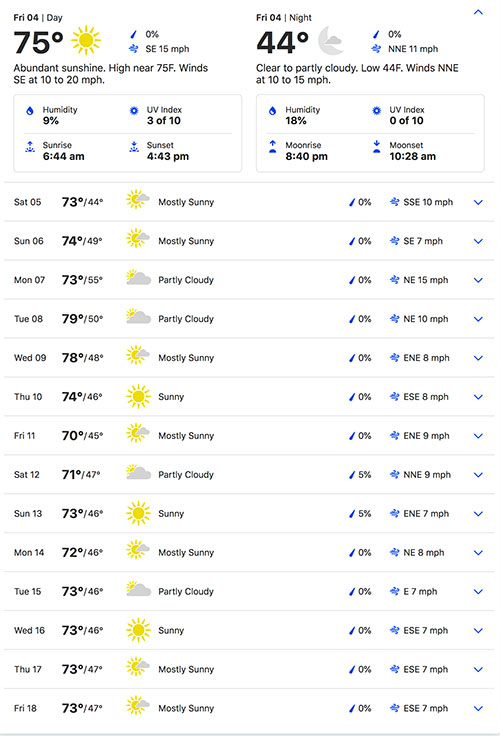 Article Name
Jose Mier Reports on Sun Valley December Weather
Description
Jose Mier discusses the Sun Valley, CA weather forecast for December. It will continue to be warm and dry which means fire is always possible.
Author
Publisher Name
Publisher Logo