One of Jose Mier's Favorite Parks
Sun Valley is a beautiful place to live and that's in part because we are not just slabs of concrete and asphalt. Our community includes several outdoor parks and recreation areas as well as proximity to the Verdugo mountains and the hiking trails contained therein.
The fact that we do have so many (and so large) open spaces makes our community one of the nicest (in my opinion the nicest) of greater Los Angeles's many suburbs. It's important in urban areas to reserve some open spaces for recreation, exercise, fitness and—dare I say it?—sanity. No urban dweller should go without some access to undeveloped land and that's what our parks are for.
One of our most cherished parks is the Fernangeles Recreation Center. In addition to wide open spaces to play this LA County park includes amenities such as lighted and unlighted baseball diamonds, lighted and indoor basketball courts and area for children to play, a lighted football field, an outdoor gym, picnic tables, a lighted soccer field , horseshoe pits, classrooms, a kitchen, stage, gymnasium (indoor without weights), indoor gymnastics, a sand pit and indoor volleyball court.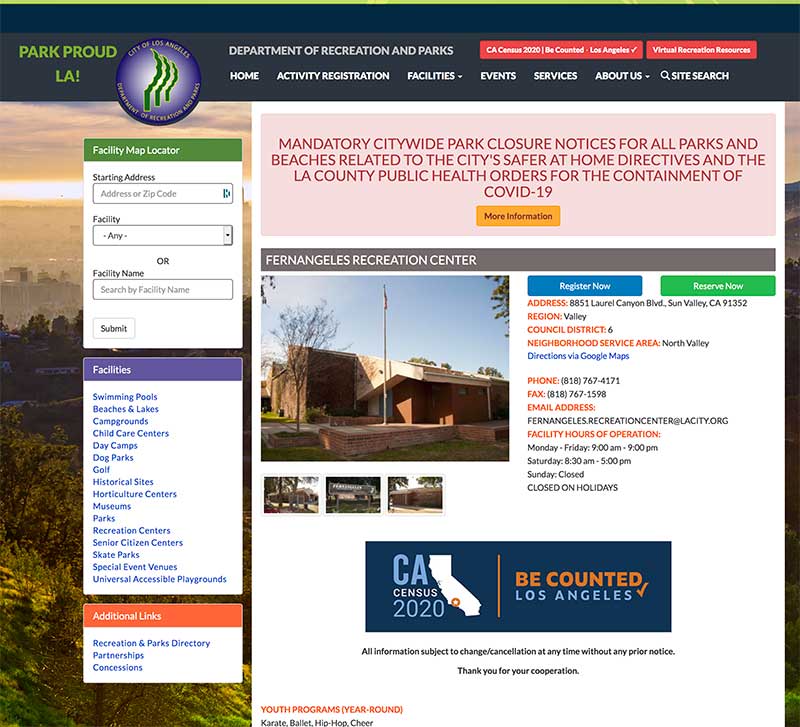 Located in the heart of Sun Valley at 8851 Laurel Canyon Blvd, Sun Valley, CA 91352, this park is easily accessible by all residents. In addition to the activities you can do on your own, Fernangeles' classrooms and kitchens provide areas where children and adults can take classes and learn new and fun skills in a comfortable setting.
For those suffering from COVID cabin fever, taking advantage of what Fernangeles Recreation Center has to offer might be just the ticket to better physical and mental health.
Summary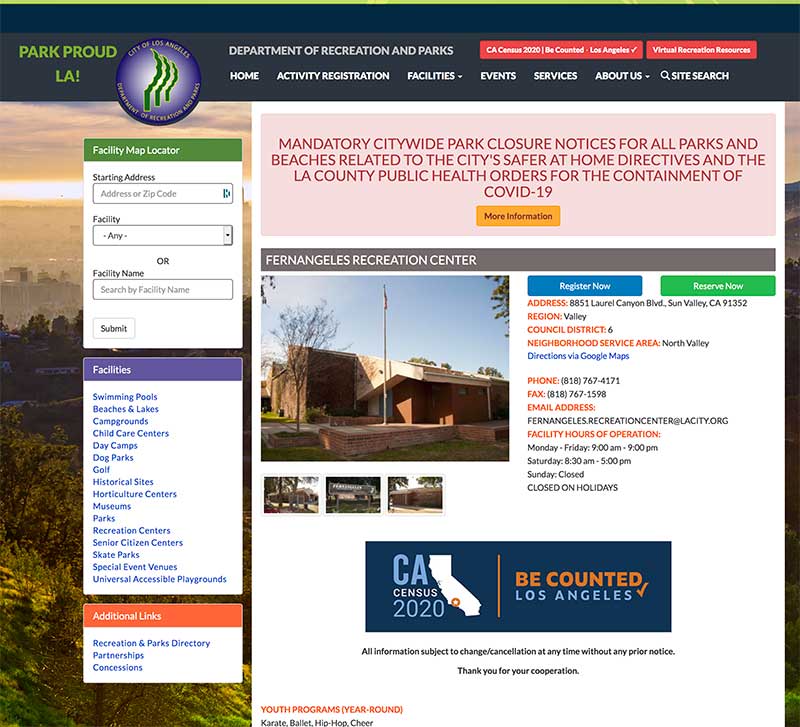 Article Name
Sun Valley's Fernangeles Recreation Center
Description
Jose Mier talks about Sun Valley parks and recreation including Fernangeles Recreation Center.
Author
Publisher Name
Publisher Logo